Children's Play / Activity Areas
LAX Airport offers a children's play area for the ages 2 to 11. This area offers a slide, light table and blocks puzzle. With these things, the airport management has very well managed this factor which is not common in other airports.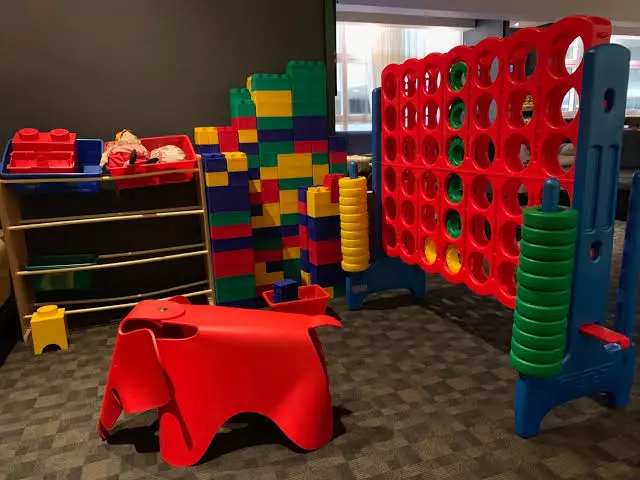 Westfield's new children's play area features local landscapes and a unique design.
This children's play area is called "LAX Beach", and has launched inside the New Tom Bradley International Terminal (TBIT) at Los Angeles International Airport, just in time for the hectic Christmas travel season (LAX).
The room is made out of hand-painted, soft, sculpted foam elements that seem like waves, surfboards, beach toys, and marine life, alluding to TBIT's distinctive design influenced by the Pacific Ocean on the airport's west side. A slide and apparatus for youngsters to climb on and "ride" are available at LAX Beach. Guardians can rest and observe their youngsters from adjacent seating that overlooks the area.